Fabulous Fall cocktails  to sip while enjoying the crisp, clean, cool air if the season. Envelope yourself in apple, thyme and maple infused flavors.
Make these Do-It-Yourself drinks for yourself , family or friends.
Be creative!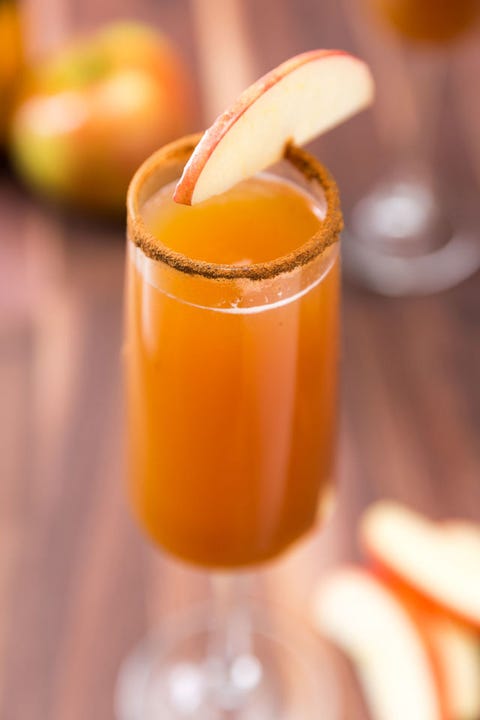 Recipe:
1 bottle champagne
1 cup apple cider
2 tbsp sugar
1 tbsp ground cinnamon
Directions:
On a small plate, combine sugar and cinnamon. Dip champagne flutes in water to wet the rims, then dip in cinnamon sugar mixture. Fill champagne flutes 1/4 full with apple cider, then top off with champagne.

Recipe:
1.5 oz Bulleit Bourbon
1 tsp lemon juice
.5 tsp sugar
Orange slice
Maraschino cherry
Directions:
Add bourbon, lemon juice, and sugar to cocktail shaker. Shake with ice and strain into chilled rocks glass. Garnish with orange slice and maraschino cherry.
Recipe:
2 oz bourbon
.5 oz maple syrup
.5 oz freshly squeezed lemon juice
Thyme
Directions:
Muddle thyme then combine ingredients and serve on the rocks. Garnish with a lemon peel.
Maple Bourbon Old-Fashioned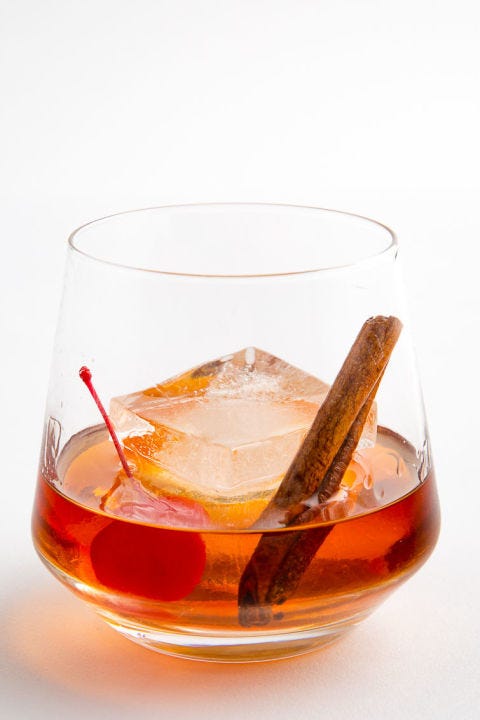 Recipe:
2 oz bourbon
2 tsp maple syrup
1 tsp water
1 dash bitters
1 orange peel
1 maraschino cherry
Directions:
Combine maple syrup, water and bitters in a glass, stirring until well blended. Add a few blocks of ice and the orange peel, then pour bourbon on top. Garnish with a cherry and serve.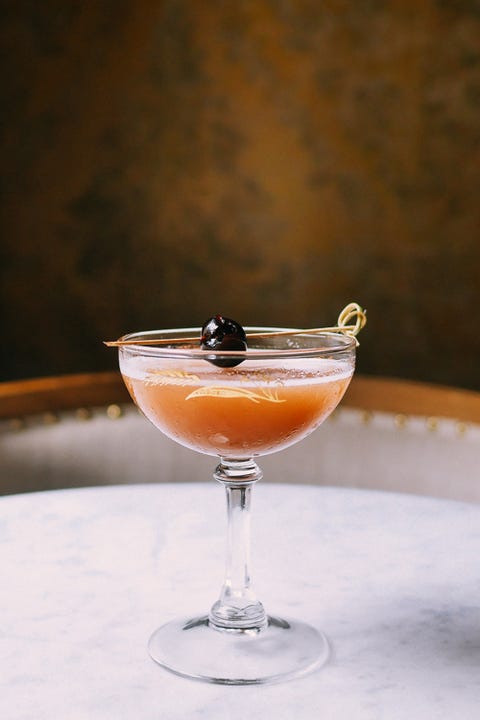 Recipe:
1.5 oz cognac
.5 oz cinnamon syrup
1 large spoonful of apple butter or apple syrup
Directions:
Shake ingredients before pouring into a sophisticated coupe glass. Garnish with a cinnamon stick.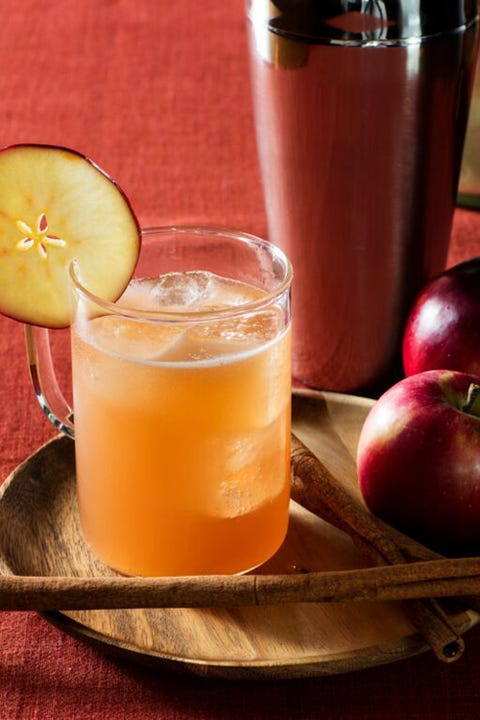 Recipe:
1.5 oz Absolut vodka
.5 oz caramel syrup
1 oz apple cider
Directions:
Shake all ingredients with ice. Strain into a wooden mug over ice, top with ginger beer. Garnish with apple fan.
Boodles + Tonic of Arabia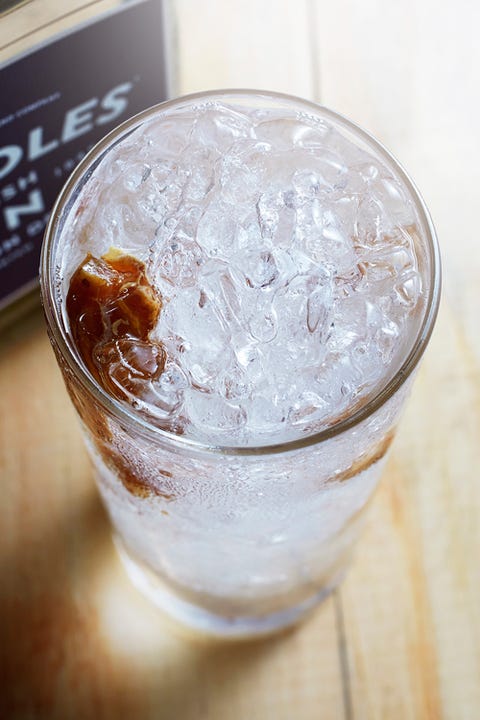 Recipe:
1 oz Boodles Gin
2 oz tonic water
Date for garnish
Directions:
Add ingredients into a glass and stir. Garnish with date and serve.